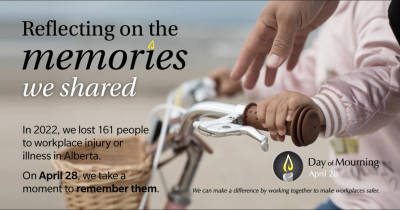 Every year on April 28 we pay our respects to, and remember, the workers who have been killed, injured or suffered illness as a result of work-related incidents.
Sadly, Alberta lost 161 people to workplace injury or illness in 2022.

At Touchback, a family owned and operated company, we strive to give workers the knowledge and tools to keep them safe at work in order to go home at the end of the day to their family.