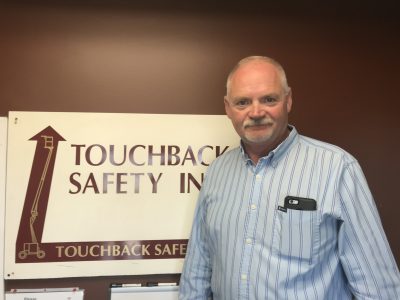 Dear Clients, Associates and Friends of Denise (Dee) Ryder and Touchback Safety.
As most all of you know Denise passed away on July 20th 2018 after a long fight with cancer.
It was such a great loss for us personally and she will be missed in the industry.
There is minimal changes to the Touchback organization, as Connie Scolamiero has stepped up to run the company over the past year. I would also like to take this time to introduce myself. My name is Rod Ryder. I am the Husband of Denise. She has been my life partner for over 20 years. Through process of the estate I have become the owner of Touchback Safety Inc and appointed Director at this time. To tell a bit about myself, I have been in the construction industry for 45 years. I had a great career with a few major construction groups to include Fluor, Bechtel and Bantrel and most recently Northwest Refinery Partnership Redwater which I left in early 2017 to look after Denise. I have worked in Canada, the US and overseas. My roll has always been Site services and construction support.  I am well adversed in the safety culture required for safe work.
I would also like to let you all know its better than " business as usual" at Touchback Safety with some exciting new programs coming to help keep our commercial, residential and Farm business community safe in their everyday activities. I will have more on that later.
A couple of current changes,
Join me in congratulating Connie in her new roll/position as President of Operations 
I myself as Director, will be involved in  Business Development, Marketing and new programs.
Thank you for taking the time to read the update and I look forward to your continued support and trust in Touchback Safety Inc.
Respectfully 
Rod Ryder